University Admission
Assisting students to find suitable courses (undergraduate, graduate and research level) for who want to pursue further studies in Ireland.
Profiling
We provide advice to those interested in studying in Ireland and the UK. The paid services provided vary depending on what level of service our clients wish us to provide. The fees for services carried out by AFA consultancy shall be provided on case to case basis, depending on number of paid activities chosen and the length of the visa, etc.


Managing the visa application process; prices may vary depending on the visa length and type
Translation of documents, if required
Assistance with CV, personal Statement, Proposals etc. from experts in the Industry.
Arranging travel, such as: pick up from the airport; collection from the homestay to the college for the first day; to the bank to help the student to open bank account
Researching the relevant courses available and the selection of institutions in which they can be pursued
Admission fee
Standardised Tests
AFA can help set you up for tests for English Language Competencies like IELTS etc. We help find you relevant language and other bridge way/ Pre-Sessional courses, to facilitate your entry to the Masters programmes with the esteemed Irish and UK universities.
Course Selection
AFA expert team is always here to guide you through the entire course selection process. We help recognise courses , as per the competency level of each and help by holding your hand all through the selection process.
Document Editing
We have professionals from various industrial and academic streams , who can help support you through your documentation process. We are always there, be it, for CV writing, Personal Statement Support ,Visa filing etc.
Application Review And Submission
We facilitate your on-line application process and help with eliminating the fatal errors that can ruin your Strong candidature. We understand you and your needs and walk with you as a guide beside you. We do the entire application filing and interaction with the University on your behalf.
Interview Preparation
Our experienced professionals help guide and prepare you to interact with the seasoned academicians of these esteemed institutions, at all study levels
Visa Counselling
We assist with the entire Visa procedures, including interaction with the embassies. We help get them the Visa support letters, etc.
Value Added Services
Regarding to the Accommodation, this is what we can provide to the International students:
Accommodation for the duration of course (English Language & IFY) can be booked in advance. The accommodation options available to English language learners and IFY around the campus are

Homestay
On Campus Self-Catering
Off Campus Self-Catering
Homestay
Homestay accommodation is when a student stays with a local family. Living with a local family helps students to settle in to life in Ireland. Students feel like part of a family and live in a safe, comfortable Irish family home. Staying with an Irish host family allows students to learn about the Irish way of life, Irish culture and will give them lots of opportunities to practise their English.

Our host families are carefully selected, individually inspected and continually monitored. They offer accommodation in comfortable and friendly homes either within walking distance or a bus ride away from the University. Only one student of each nationality is placed in a family unless students request otherwise.

The following facilities are available to students who stay in homestay:
Single room or double room or ensuite room with a comfortable bed, a good supply of quality bedclothes and weekly change of bed linen
Laundry taken care of by host or reasonable access to laundry facilities allowed to student
Space for clothes storage
Table and chair in the bedroom for private study or access at all times to another room with a table and chair
Adequate lighting and heating
Free access to bathroom and bath or shower daily
A clean and well maintained house
Homestays can be booked for the first number of weeks or for the full length of the course.
There are two types of homestay to choose from:
Traditional Homestay
This type of homestay includes the meals (Halal food).
Self-Catering Homestay
In a Self-Catering Homestay (limited availability) the family does not provide meals for the student. Instead s/he has access to all cooking facilities and looks after his/her own meals.
On Campus Self Catering
The Universities has a number of attractive and modern self-catering student villages on campus. Each apartment consists of a communal kitchen and sitting room and has either 4 or 6 bedrooms. All bedrooms are spacious single rooms and every student has his/her own bedroom, bathroom and study area.

On campus self-catering accommodation facilities include a laundrette, village shop, electric heating, cable TV, a prepaid card telephone, a computer link to the Internet via the university/college network and 24 hour security with the village manager in residence.

During the academic year, campus accommodation is usually only available for long stay students. However, during the summer, campus accommodation is available for both long stay and short stay students.
Off Campus Self Catering
Self-catering shared student apartments are also available off campus for Summer Programme students as well as limited availability for long term students outside of this time. Please contact the AFA Consultancy for further information.

I hope to facilitate a working relationship between the University of Baghdad and the Irish universities to bring all students (undergraduate & postgraduate level) to do part of their studies in Ireland.

I very much look forward to your earliest reply.
Organising medical insurance for students.
Organising airport meets and greets and transfers.
Arranging accommodation.
Visa Proccess
Processing applications for visas on behalf of students.
Scholarship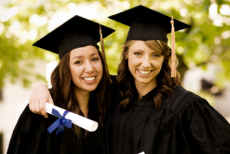 Participation in conferences and lectures and establishment of workshops in these universities.
The establishment of English language courses in the universities which hold special scholarships fees for our International students.
The allocation of free or subsidized fellowships free from pre-determined cohorts of scholarship students to the universities concerned.
Exchange of research, periodicals, scientific publications
The special contribution of the Irish universities in the provision of visas to Overseas' students on scholarships and visiting delegations.
Education Loans
We help facilitate the scholarships from various private and government bodies.
Global Education Services
Hosting workshops for any discipline for up to 6 months. Prepare and equip the staff with the knowledge, skills, project research missions and confidence to support and prepare the curriculum methods of teaching International students, and the mechanism of implementation..
Tailor-make the training courses(teaching, administrative, development, etc.), as per Education Ministry needs of various countries.
The availability and use of Irish university libraries by students and researchers world-wide via the internet.
Visiting Professors and specialists from Irish universities to Saudi, Gulf and Indian Universities.
Sponsorship
We have tie-ups with International organisations, who can help fund your studies and stay here at Ireland/UK.